Order for Christmas now.
Please book using the website as usual and put CHRISTMAS in the "Order notes" section of the order form. I'll post it by 19th December using Royal Mail First Class post. The website will close once I'm at baking capacity. Thank you so much for all your orders and support, it means such a lot to us small businesses. xxx
Bara Brith – The Welsh Fruit Loaf Freshly Baked in The Vale of Glamorgan
Friday night, tea time.
In, in from the garden, from work, from school, crowding the kitchen already bursting with bewitching warm spice smells and juicy fruits and the sheer anticipation of what's next.
We all want the big bit – you cut, I choose, that's the rules. Mmmmmmm.
Butter on my chin, my lips, my fingers, chewy yumminess and ahhhh, that's better. Lovely end to the week. Thanks Mel.
The origins of the traditional Welsh Tea Loaf remains one of Wales' mysteries. Steeped in oral tradition, recipes for this Welsh version of the fruit loaf have remained in familial households for generations. If the buttered Bara Brith you remember from your auntie wasn't your favourite, surely it would've been your mother or grannies. It's said that for every 8 loaves of Bara Brith, there are at least 10 recipes! Welsh settlers to Patagonia in the 1800's continued the tradition on the South American continent, who knows where else it will spread?
When Mel Constantinou first undertook the challenge of baking her family version of this fruit-filled, tea-soaked favourite, she had no idea it would lead to a a whole new way of life.
A few short years later and Baked by Mel's Bara Brith has become a double award winning product at The Great Taste Awards, been presented to Prince Charles and Camilla Parker Bowles, been stocked at London's prestigious Fortnum & Mason, been featured on numerous radio shows, newspapers and magazines.
Bara Brith is a traditional loaf baked from the remnants of dried fruit, which are usually steeped in strong tea and left to soak overnight. Most recipes use raisins or sultanas as the fruit source, as these absorb the most of the tea, but essentially any fruit can be used. Mixed Spice is added for lovely warming flavour, how much all depends on the family recipe!
The 'speckle' in our speckled bread is from sultanas, but we've experimented with lots of fruits.
When some restaurants asked us if we could create a more savoury version of our loaf, we went back to the drawing board and came up with our 2018 award-winning Walnut & Ale Bara Brith.
Made with dark ale and walnuts, this new loaf is a great accompaniment to a cheeseboard, or eaten with lashings of butter with a mug of tea.
Packaging
We make every effort to minimise our use of non-renewable packaging. Our loaves are beautifully wrapped in paper, tied off with cotton string and boxed in a recyclable sturdy cardboard box bearing our brand. Send it as a gift and bring people together through the love of food. We can even add a message of your choice, just remember to add it as a special requirement at checkout.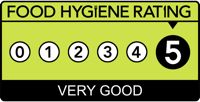 Shipping
We bake fresh Bara Brith to order online that we ship to mainland UK only. Unfortunately we don't currently offer an overseas shipment, however that hasn't stopped some of our customers sending them far and wide. We've heard stories of our fruit loaves being eaten in Dubai hotel rooms, Hong Kong high rises, American college campuses and of course, at many a kitchen table somewhere in beautiful Wales.